Race Proven, Street Approved
Supporting Vendor
654
1,004
Exp. Type

Time Attack
Exp. Level

5-10 Years
Our popular VS-5RS design is back and bigger than ever before. Our all-new 20" VS-5RS fitments are APEX's first-ever foray into 20" diameter wheels and we couldn't be more excited for their arrival. While we've historically focused on compact and efficient fitments that clear massive brakes with smaller wheel diameters, 20" wheels have become a necessity as the cars we support grow larger and more powerful with each successive generation.
We also recognize the massive contingent of our customer base and enthusiast community that appreciates the unmatched performance features and support APEX provides while preferring the aesthetics of larger diameter wheels. Careful optimization of these wheel designs by our engineering team has helped to minimize the weight penalty of a larger diameter wheel while our already stellar brake clearances have significantly improved. These new fitments cover a number of S197 and S550 models representing the beginning of our 20" wheel lines. Help us and the Gang unlock the max discount by
joining this Group Buy.
The Details
Fitments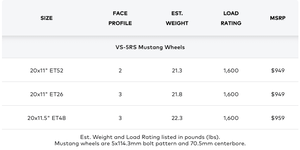 The launch of the new S550 GT500 represented an opportunity for us to finally push forward with 20" fitments, something we purposely avoided for some time. Our new Forged Line and the VS-5RS, in particular, was the ideal option for 20" fitments and production, as the 19" wheels have already proven to be incredibly popular on this chassis. We are pumped to have another diameter and all new fitments to add to our Mustang lineup.
Dates:
This deal is now live and locks on 10/27/2022 at 11:59 PM Pacific Time. The wheels are currently scheduled to ship out by the end of December for Mustang fitments. Visit
GangUp.com
for more information.
Discount:
Up to
$500.00 off plus Free Shipping
*
Join The Gang
To streamline pledging and fitment selection, we use
GangUp
to track interest and pledges. This system lets you commit at your preferred discount level and removes the old-school headache of forum threads and email chains as a Group Buy heats up. Watch the video below to learn how GangUp works and how to
pledge
.
These Group Buys depend on the community to succeed, more pledges mean deeper discounts and more competition for popular fitments and finishes. Make sure you pledge early to get the best possible allocation for your preferred set of 20" VS-5RS wheels.
More Info
VS-5RS
Gallery

A Fitment For You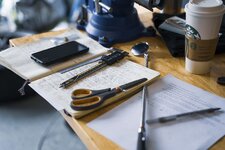 We know what fits.
From direct bolt-on to aggressive track day fitments and everything in between. We've tested extensively to save you the trial-and-error.
Click to view our fitment guides
Questions?
Call: 925-245-0773
Email:

[email protected]


Web: www.apexraceparts.com
Hours: M-F 9a-5p PST
*Free Shipping: This Group Buy offers free shipping to the 48 mainland US states. Buyers who have products shipped to Alaska, Hawaii, APO/FPO, and International destinations will receive a discounted shipping rate.
​