https://www.archetyperacing.com
Supporting Vendor
Oil balancing lines are now on the website.
It's widely known that Voodoo engines have been known to fail from oil aeration on cylinders 4 and 8. The aeration of oil negatively affects lash adjusters, camshafts, and cam phasers. These hoses allow cross head oil flow/pressure and bank balancing. To mitigate this issue, oil balancing lines are installed from the factory on FP350S engines. For us Voodoo, Coyote (Gen 2 verified), and Predator owners, the good thing is, the factory has equipped the heads with 2 pairs of plugged ports on the back of the heads to allow the installation of these oil balancing hoses.
These are very high quality -6AN hoses are made in the USA from PTFE (Teflon) hose with an Aramid Kevlar braid. They are tested to 1,000 PSI, prior to shipping. Burst rating is 9,500 PSI. Very well overbuilt for this application. The hoses are also sleeved for insulation and chaffing resistance. They will withstand sustained heat of 350 degrees F. The male pipe to -6 adapter fitting will also be included.
Direct install for Voodoo, Predator, Gen 2 Coyote engine (Gen 3 to be confirmed), '12-'13 BOSS 302
Installation instructions are included
TMO Forum Member/Veteran/LEO (First Responder) 10% discount is available - email

[email protected]

for a custom invoice. Please add your shipping address and phone number in your email.
More fitment applications may be available. Send an email to

[email protected]

Free shipping to the lower 48 states
Please email

[email protected]

for an international shipping quote
These custom hoses are applicable to: '12 and '13 BOSS 302 '15-'20 GT350 Voodoo '15-'21 GT Coyote (Gen 1, 2, and 3 confirmed) '20- onward GT500 Predator If you're running your engine hard during track or strip use, these cross over/balancing hoses are a necessity. Adding these lines to your...
www.archetyperacing.com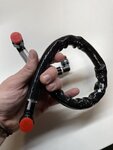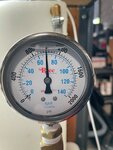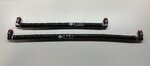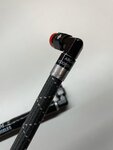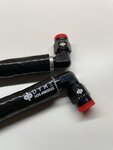 Last edited: