Atlanta area Boss owners (or further if you want to go for a long drive!),

Here is the show flyer for the 7th Annual Tara-Summit Show in McDonough, GA on Sunday Sept 9, 2012. This show is a great venue with lots of great door prizes, a great parking lot, and the Summit Racing store (which is like Toys R Us for gearheads). This is a show not to miss and we usually have a participation of over 100 Fords. This show is a fundraiser for a good cause, so even if you just want to attend and not show please register anyway and you will get a nice participant plaque, a bag of goodies, and a raffle ticket for some nice door prizes just for registering. Be sure to buy some tickets for the 50/50 raffle when you get there for the chance to walk away with 2-300 bucks in your pocket!

Hope to see you there!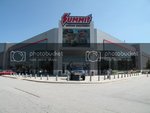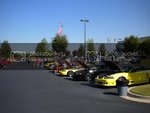 We should be getting a flyer up soon for download at our web site at http://www.taramustangclub.org/. If it is not there, you can download it from here:
http://www.imboc.com/forums/showthread.php?t=204574