One more idle cause no matter how rough it is right now, it makes me quite happy.
Prior to firing up the car I did a lot of cleanup and took a good 20lbs of wiring out of it.
Little touch of paint on the center bar: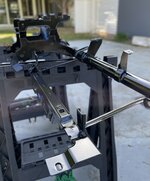 The rusty mess will certainly not be missed.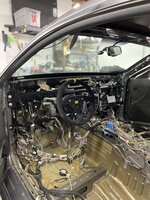 Took all the fuses and relays out that are not required anymore and removed all the left over wires as well.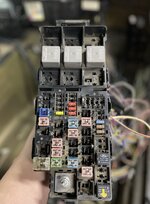 Proceeded to shorten the chassis harness so it will fit under the dash instead of running all around the engine bay.