So i finally received my Rollbar from Cooltech after a few weeks of back and forth with them on delivery..
I decided to start the installation last saturday around 2 in the afternoon.. I figured it'd take a few hours to install, and it turned out taking about 10 hrs +. It is just about impossible to install by yourself. I had to have my girlfriend help me for a few hours of the install when lining up the bars, and drilling the holes for the fenderwell brackets.
All in all, it is a GREAT product, just a pain to install. I am not doing a detailed 'how to'for this, as i don't have the time, but if you have any questions, feel free to ask!
Romoving it from packaging: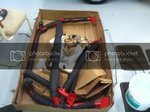 A look at the factory Gussets that have to be removed: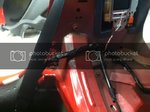 New Cooltech Gussets Installed: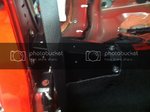 Marking interior panel to trim:
Trimmed Interior Panel: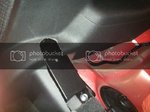 Main hoop installed (bolts not tightened):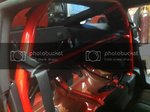 Main hoop and rear supports installed: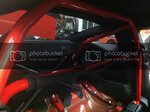 A view of the rollbar cross connects in the trunk: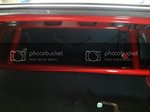 Finished install, with rear seat delete panel trimmed and re-installed: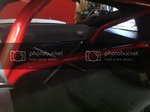 Picture of the harnesses and clips installed: