Well.. I figured I should create a place to gather thoughts, ask questions (mostly the dumb kind), and receive feedback..
This car is new to me, but has spent plenty of time at local tracks throughout the last 10+ years of it's life. It is a 2003 DSG GT, it used to have the 4.6L SOHC engine with a Vortec V2 at 8 psi as well as a few other engine modifications. That setup was good for just over 400 bhp. See that term, 'was'? Well, the engine gave up toward the end of last season. At a NASA HPDE event, the engine started ticking towards the end of day 2.. by the time the car got home, it was not loving life.
Okay, the rest of the story is better explained through pictures: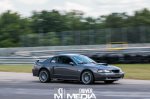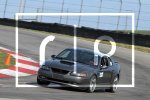 A few pictures of the car before it broke... I am realizing I actually do not have a lot of pictures of the car, that will change once it is running again!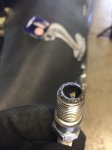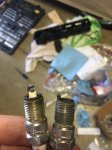 First indication that we have a problem... first picture is plug from cyl #5, second is comparison, third is cyl #3 plug....
At this point, I am preparing myself for the worst, considering another 2V, while the little devil on my other shoulder is whispering, "Coyote.."
After a quick boroscope check revealed severe pitting in at least two pistons, I realized the best thing to do would be to tear the engine down..
So, let's pull the engine!