2016 Shelby GT350 HPDE Build with lots of performance and safety add-ons. Car was a complete build from a 2500 mile non-salvage GT350. Build was a focus on safety and reliability. Car has Watson weld-in cage and full 5 nozzle OMP fire system with remote pull for corner workers. Removable steering wheel, relocated battery, build is fresh with less than 10 track hours since completed. Clean Title in hand and ready for new ownership.
Price $69,500.00
Safety:
Watson Weld-In Cage, modified to allow drivers and passenger windows to remain in use (allows open trailer transportation to events)
OMP 5 Nozzle Fire System with inside and remote pull
FIA approved race seats - Driven Race Seats (driver and passenger)
FIA approved harnesses - 6pt. Harnesses for both seats
Removable Steering Wheel (mode and info display functions moved to dash)
Driver Window Net
Backup camera still functional (very useful in the pits with a helmet and Hans device)
Battery relocated to trunk
Rear trunk close out panels
Manual Trunk Release Pull in cabin
Front and Rear Tow Hooks
Performance:
Cat Back Exhaust
60 Row Oil Cooler w/-12AN Lines (relocated to central location) w/Aluminum shroud for max airflow
Tilton Diff and Trans Pumps, dedicated trans and diff coolers
Extensive heat shielding and hard lines for cooling systems
Trans and Diff temperature control fan relay and digital display
AC Delete, Condenser Delete
Brakes:
3" Front Brake Ducts
Carbotech XP20f/XP12r Pads
Suspension:
Ridetech Coil-overs, custom spring rates
Corner Balanced and aligned
Aero:
GT350R wing from Carbon Dynamics
TrackCarBuilds.com front splitter and support system
Full 3" Front brake ducts to rotor
Full Radiator Duct Work
General Info:
UPDATE 9/26/18: Ready for next track season, testing is done and car is ready for next year with no additional maintenance needed, fresh brake pads, fluids, and tires. Ready to run.
2016 Mustang GT350, Fresh Build with full re-fresh ready for new owner to hit the track. All new fluids, brake ducts, radiator cooling ducts, Splitter, Carbotech pads, and AC Delete. Has Apex Racing Wheels and barely used NT-01 tires, is ready to go.
Car was built for HPDE events with modified Watson cage to allow the door windows to stay for open trailer transportation, can be easily removed if you want to go "door to door" racing. The car is ready for track day fun. Safe, reliable, and fast. Low running costs and service parts. Car is being sold with MO Clean Title and Bill of Sale, Off road use only as it is not street legal as built.
GT350 Voodoo Flat Plane Engine form Ford Performance, Tremac 6spd Trans, Twin Disc Clutch, Ridetech Coil-Overs, FIA seats and belts, Weld-in cage, OMP Fire systems, door safety net, High capacity engine oil cooler, differential Cooler, trans cooler, and Many other mods.
Less than 3000 miles on Chassis and Drive-train. Fresh build finished 5/2018. Car is headed to track for final shake down and alignment setup on 5/18/18 available for delivery after 5/20/18.
First Shakedown and the car ran all weekend at Road America and runs a consistent 2:30.xx on NT-01. Has a little more left to give and should run 2:28.xx or faster on Hoosier R7 or Pirelli Slicks.
Additional Info available at
www.trackcarbuilds.com
https://trackcarbuilds.com/builds-for-sale
PM or contact TrackCarBuilds.com for additional info or to schedule a viewing.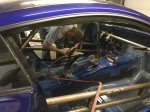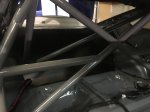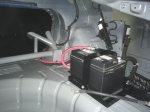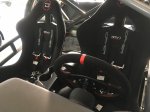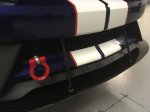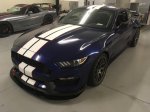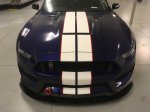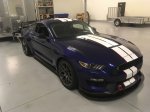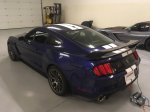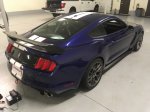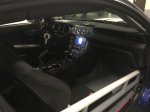 Last edited: