Best mod we have done to date. Picked up a Track Apps instrument panel cluster and installed it replacing the base analog POS cluster this car came with. Gives the driver a MUCH improved experience behind the wheel. The car being a '13 made the swap relatively easy. Here is what I bought and did all in my driveway:
2013 Boss LCD Cluster --- DR3Z10849CA
Cruise Switch --------------- SW-6911
Ford Rotunda scan tool----VCM II (clone) w/IDS v86 software
BOSS LCD Cluster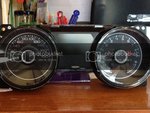 What I replaced!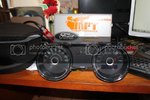 Cruise Switch -Plug-n-play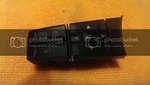 VCMII (clone) I know I know....clone, but hey, it works great! LOL
Total install took just over an hour because I was doing some unnecessary programming in IDS
here is a video......forgive the BOSS
320
at the end LOL
http://www.youtube.com/watch?v=a2jdCPx_Shs&list=UUEA2c3odMFfIcbV1v_0IvCg