After searching and reviewing many options to delete the sound tube from my Boss, I finally settled on what I felt was the, must functional, factory looking, reversible and cost effective solution.
First was the firewall plug. I wanted a factory Ford grommet so I found this one. Many have seen it online and it works perfect. Pack of 4: $2.97+/- tax.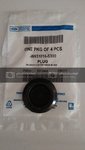 Plug Installed: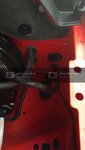 Second was to find a solution for the now huge hole in the air intake tube. All the other options I had seen or found either looked cheap, out of place or just too expensive. So after much testing and researching I found this solution.
1" Copper Pipe Cap
Cost: $3.24+/-, from Lowe's. I'm sure I could of found this cheaper somewhere else, but I was tired of looking....lol.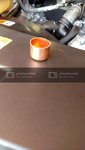 The copper plug is a press fit and as the inside of the sound tube port is tapered, it pressed in and sealed perfectly and will not pull through. Just for extra insurance, I did smear a very light coat of RTV around the copper plug prior to installation.
Installation Pics: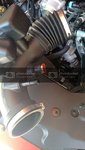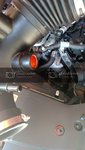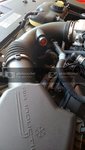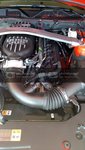 So for basically $4.00 and 5 minutes of work, I think I found the best solution for deleting the sound tube. I may eventually paint the inside of the copper plug, and or I found some heat shrink caps that I may install over the fitting just cause...lol. I have put several miles on it since installation. I have had zero issues with the install and am very pleased. If anyone has any questions, please feel free to ask.
Last edited: