Work still in progress, so I have not driven it yet :'( I think it fits into the back round well, doesn't look out of place right?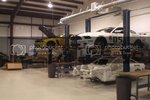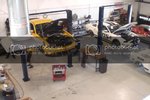 Fix for the shifting/clutch/stickingtofloor/grinding/notchy problem (s). First the clutch - Exedy. Dean swore up and down it is the only way to go. He was not the only one - below my car and a real race car.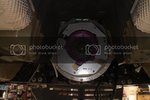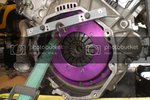 Next the trans, T56 close ratio and X-pipe going in.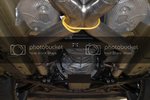 Factory drive shaft, lol. I took that out a long time ago and have been carrying the extra grease around for a while I guess. Last the new (old) brakes going on. Decided not to get the New 380 brakes and buy many new rims. Going to stick with these 2012 Grand Am take offs and the factory rears. These do look cool 8)