I replaced the stock seat with a lighter race seat to match my drivers seat, but wanted to eliminate the air bag warning light. For the drivers seat, I bought a new wiring harness and seat position sensor, and installed a resistor in place of the seat air bag. I had planned to do the same for the passenger seat, with the addition of the weight sensing gel pad.
Unfortunately you cannot but the gel pad alone. It comes packaged with the seat cushion, and costs $1000.....
So I decided to remove components from the stock seat.
The gel pad is above the felt pad under the springs: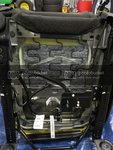 It has a translucent band woven through the springs holding it in place: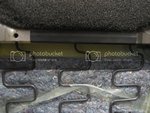 Un-clip the front of the seat cover (long black clip):
To expose the spring attachments to the frame: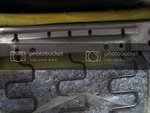 Then unclip the 3 springs from the frame.
Next you have to remove the 2 green fasteners at the rear: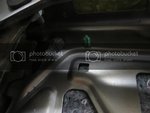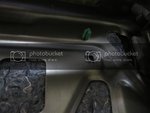 I did this by easing off the cover a little
Next remove the wiring harness clips, seat belt buckle and seat position sensor.
Then carefully slide the gel pad out. The green clips tend to catch, so care is required. The gel pad has plastic on both sides and felt on the bottom: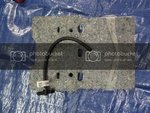 Remove the felt and the 2 plastic sheets: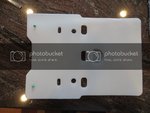 I then rolled up the gel pad and put it in a zip lock bag for protection: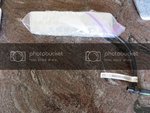 Note the pressure switch, bottom right.
Installed the harness under the new seat and attached the gel pad in the bag to the seat base with tape: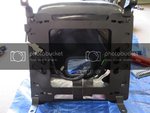 Drilled the floor pan for the anti sub eye bolts: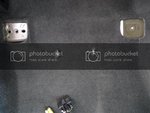 And installed the seat: