As always with the Denbeste and Team Shelby crews, well planned and executed event. Funny we had a new F150 as the pace car, backed up by about 20 cars on the way up there. It was a 150 miles each way, so plenty of times to stretch the legs.
The first thing that struck me was, "well they weren't storing cars on the wall last time like they are now." 8)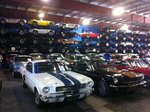 Here's the answer to, "I wonder if a Coyote fits in a Cobra?" :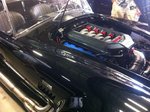 As a lifelong Steelers fan I have to say I could see myself daily driving this 850 HP 50th Anniversay Super Snake.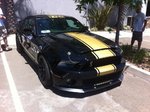 This polished bronze car with "grained" stripes shows that there is a car for everyone.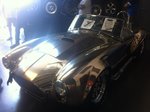 Now that Denbeste is acquired the Carroll Shelby Engine Co there's a lot of engines on the shelf and on the stands. Denbeste is the largest Shelby Cobra dealer in the world and now you just buy a car off the wall and either pick out a crazy awesome engine in stock or have one built to specs. Small and Big blocks in aluminum.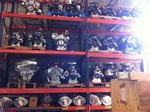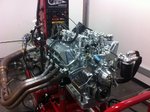 Holy Intake Ports on the NEW 289-351 HEMI heads!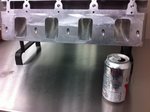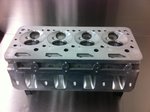 I'd wave good bye to the Boss in a heartbeat for a Kona convertible GT350!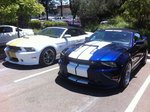 And a pic at "Sears Point."