I had the 5.0 out at Road Atlanta this past weekend. Saturday was fun but Sunday unfortunately was killed by rain. The car handled really well except that the moderately cold weather made my summer tires underperform a little under heavy braking so I had to brake earlier and go a little slower, and the stock suspension has a little too much brake dive for my taste (suspension mods coming soon I see).
There were vintage racers there too, which gave us more to watch. Everyone there was very nice.
My next outing should be at the new Atlanta Motorsports Park next month, which should be just as cool as Road Atlanta.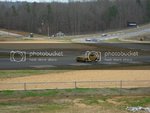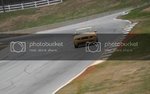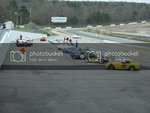 Here is a video:
http://vimeo.com/37226682
Here is a link to the photo album:
http://s36.photobucket.com/albums/e23/BullittGA/2012%20Road%20Atlanta-%20HOD-Full/?start=all