SOLD: 1987 Ford Mustang Racecar with full Maximum Motorsports Full Kit, Located in Minnesota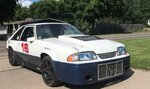 The Mustang fires right up, but has low oil pressure. I bought the car 5 years ago with intentions of fixing the low oil pressure, which is why the previous owner sold it. He was at a track day and the oil pressure went to zero and he did not want to deal with it. The car still fires right up, but I did not have the time to fix the oil pressure issue. I tried new pressure gauges, bypassing the oil cooler, etc but oil pressure is still low. When I changed the oil, there were metal particles in the oil, so next owner will probably need to disassemble at least a portion of the motor to figure out what is causing the low oil pressure.
Other than that, this car has almost every road racing component you would want on a fox body mustang! Only reason I am selling is now have 3 little kids so priorities are shifting.
You can email me at
[email protected]
with any questions and more pics.
Engine:
Stock block 347 built by AD Performance
Mahle flat top pistons (10.7:1)
Comp XE282HR cam/Comp roller rockers
World Senior 58cc aluminum heads (2.02/1.60)
BBK shorty headers, offroad H-pipe, Flomaster 3 chamber mufflers. Will pass any db test.
Edelbrock RPM II intake manifold
Accufab throttle body
FMS 36lb. injectors
Canton road race oil pan, pick up and high volume pump
Megasquirt 2 stand alone engine management w/ wide band O2
Misc front engine bracketry to remove A/C, smog pump, etc
Brand new Spec stage 3 clutch, pressure plate, TO bearing
Lightweight Fidanza flywheel
MAC cold air kit
MSD 6AL box & coil
Remote oil filter with cooler
Power steering cooler
Summit aluminum radiator
Transmission:
Standard WC T5
Steel front bearing retainer
Rear cluster support plate
Road race 5th gear set
MGW shifter
Rear end
Torsen T2R with 31 spline Moser axles
3.73 gears
TA Performance aluminum girdle
Front suspension:
MM sway bar, relocation bracket and support
MM K-member
MM front offset, SN95 control arms
MM coilovers with Koni SA & Hypercoil springs
MM camber/caster plates
MM strut tower brace
MM thru bolt bump steer kit
Wilwood 6 piston brakes, 14" rotors
MM full length weld in subframe connectors
18" Saleen 5 star wheels
Adjustable brake bias control
Rear suspension:
MM panhard bar
MM torque arm
MM coil overs wth Koni SA & Hypercoil springs
MM adjustable sway bar
MM lower control arms
MM rear shock mounts
Cobra 11" brakes
18" Saleen 5 star wheels
Interior:
2 Momo Start seats
6 point harnesses
Battery relocated behind passenger seat
12 point rollcage with additional bracing and door bars(painted cage and interior)
Autometer gauges
Window net
Upgraded pedals
Quick release steering wheel
Gutted doors
Custom switch panel (still needs to be wired)
Exterior:
H.O. Fibertrends cowl fiberglass hood w/ carbon fiber hood vent clear coated for UV protection
Weinerdog fiberglass front end w/ splitter
ABS plastic side skirts (mimic the ones from Agent 47)
Custom adjustable rear spoiler
Lexan rear window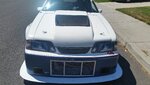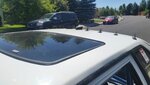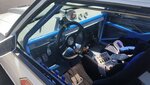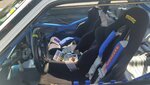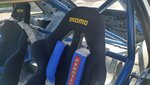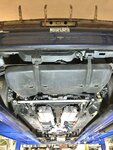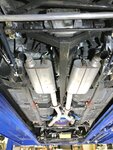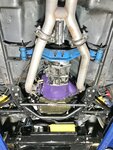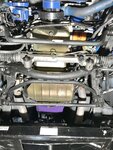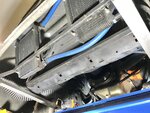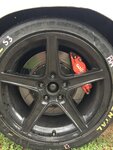 Last edited: