Would appreciate some feedback on these planed upgrades for my Mustang GT and the order of doing them. It's my daily driver that I hope to continue taking to the track every second month or so for amateur trackdays (four so far for me).
1) BMR CB005. Consensus seems to be that this is a better bang for the buck than the comparable offering from Steeda, and is probably more than good enough for my amateur track use?
I plan to combine this with the Steeda "SUBFRAME ALIGNMENT KIT - BMR CB005" (555-4447).
2) MGW shifter. I don't have any of the complaints I sometimes see of harsh shifting 1->2 when cold, or missed 2->3 shifts at high RPM. I however like manual shifting and everyone seems to agree the MGW shifter just makes it that more pleasurable.
3) Camber plates. Doing this last since it will be the most challenging one for me I expect. Hoping doing some easier tasks first will make this one easier.
People appear to recommend Vorshlag for quality, but also say the metal-on-metal there is apt to transmit more noise from other parts than e.g. the plates from Steeda, which reuses some rubber dampening from the existing hardware? Is it similar for M&M camber plates?
4) 19x11 wheels. Would have liked to do them earlier, but from what I gather, I will need the adjustment range offered by camber plates in order to run a square setup like this anyway? Please correct me if wrong.
Delaying also increases the chance I will have good luck and find some 19x11 rims on sale or second-hand by the time the other things are done. If I have to ship from the USA, it will probably add USD 200-300 per wheel in shipping and taxes.
I understand I will need to take the car to a garage for alignment after installing the CB005, and then again after installing camber plates, so it would be better to do both at the same time if I were a real mechanic, but alas I don't want to try to do too many things at one time.
Apart from that alignment issue, anyone see any other problems/not necessary things with this plan, or can recommend some other not too expensive or difficult modifications you think an amateur trackday guy should do at the same time as one of the other steps?
Thanks.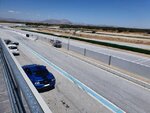 Last edited: