Hey guys,
Name's Sarkis, been lurking around the forums for a while searching for my next car.
Never thought I'd consider buying a mustang, but after seeing the Boss on youtube and in person, I was instantly attracted to it ;D. The Boss also fit the criteria i was looking for, which was RWD, manual, and >200HP.
I started looking around local MD dealers, found a SBY with recaros and the dreaded $5k ADM. Tried to negotiated the ADM off but my fail negotiation skills only managed to take off $2.5k.
So I kept lurking around the forums until I realized my favorite, and the fastest, color was PW. Found a PW Boss (#1014) in SC for MSRP and now I'm in the process of filling out the paperwork. If everything goes to plan, the paperwork should be mailed tomorrow and hopefully I can have the car here sometime next week. It's going to be an adventure learning how to drive stick on the Boss :
Meanwhile, here are a few pics of the Boss aging at the dealer and a boring vid of me on track with my autotragic '07 corolla.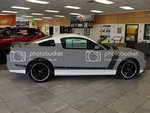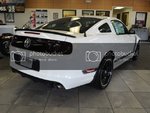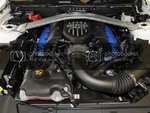 [youtube]http://www.youtube.com/watch?v=hOXn4qakaDs[/youtube]