14
7
Time Attack
10-20 Years
This a Sparco 6-point racing harness. The manufacture date is June 2016 and is a valid FIA harness through 2021. It is a Spec 16.1 standard harness.
It was purchased new, installed, but not used on track as I replaced this harness with a different lap belt pull and a more HANS friendly set up (i.e., 2" shoulder belts). This harness was purchased a few years ago and eventually installed on the completed track project car this past December 2019, hence the older manufacture date of this harness. It has full 3" shoulder belts and six quick connect fittings and associated eyelet bolts...though not all quick-connects may be necessary with your set up. Many folks wrap the shoulder belts on a harness bar/cage. The harness is in excellent shape and, again, virtually unused. The lap and shoulder belts feature aluminum adjusters.
What's in the box: Two 3" shoulder belts; Two 2" lap belts; One combination double crotch belt/rotary buckle; Six quick-connect belt fittings; Six quick connect eyelet bolts; Two 3" belt tensioner loops; Two 2" belt tensioner loops; One Sparco manual.
$175 Price includes shipping to a CONUS address.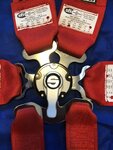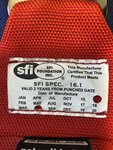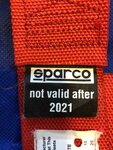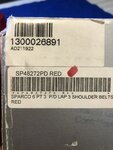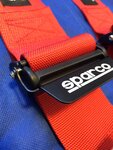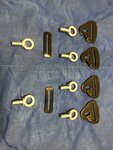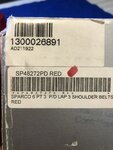 Last edited: