Hi Folks-
All STEEDA Part Numbers:
I still have many brand new STEEDA Suspension Parts for the BOSS 302. Some are Boss specific; others are good for all S197 Mustangs.
They include:
555-5081-Driveshaft safeety loop
555-8245-Boss Mustang Performance lowering springs
555-8135-STEEDA Heavy Duty upper strut Mounts
555-2551A- Adjustable Panhard Bar
555-2555-Panhard Bar Brace
555-4405-Billet Lower control arms
555-4112-Adjustable upper control arm
555-1080-Mustang competition Sway Bar Kit
555-4027-3rd link mount
Buyer pays shipping/Exact figures/I will show mail receipt
Items are located in Kingwood Texas/Local Pickup is available
I believe that is everything. PM me for pictures of the other items.
Michael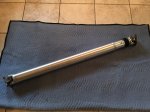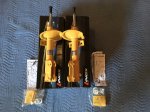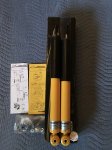 Last edited: