I rode the truck across the US because ..well I just wanted to see the US. If you've never done that, I'd highly recomend it. These are just some of the pics from the trip and Long Beach GP.
We left Pennsylvania, went through the Shenandoah Valley to Tennessee, then I40 across to California.
Driving through the clouds..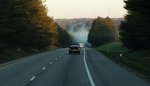 past several Civil War battlefields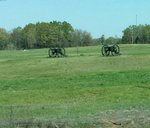 The Stars and Bars still fly in the Shenandoah valley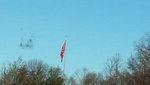 down to Memphis and the Mississippi River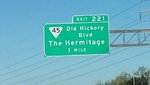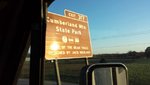 the biggest Bass Pro in the universe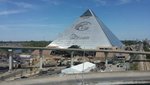 Over the Smokey Mountains and on to the flatlands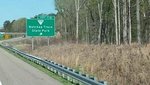 Truck stops are surreal at night, this was one of 4 truck stops on the cloverleaf that handled more than 300 trucks, that would be 1200 trucks within a square mile and it happens all across the US. This country runs on diesel.
http://i.imgur.com/NEASwlml.jpg[/img
The badlands and Indian territory arizona/ Ne Mexico
[ATTACH=full]36966[/ATTACH]
Prehistoric lava flows and Indian caves.
[ATTACH=full]36967[/ATTACH]
[ATTACH=full]36968[/ATTACH]
This is one of several "car art" this is an import one, I have one of the Caddys as well.
[ATTACH=full]36969[/ATTACH]
More desert and the San Andreas mountain range
[ATTACH=full]36970[/ATTACH]
[ATTACH=full]36971[/ATTACH]
[ATTACH=full]36972[/ATTACH]
[ATTACH=full]36973[/ATTACH]
Places to see....
Queen Mary, RT 66 and Tinker air force base
[ATTACH=full]36974[/ATTACH]
[ATTACH=full]36975[/ATTACH]
[ATTACH=full]36976[/ATTACH]
The Long Beach exposition
This car was totally hammered out of aluminum and was powered by an LS Chevy with old school injectors, it was beautiful, so was this Porsche (and I hate Porsche)
[ATTACH=full]36977[/ATTACH]
[ATTACH=full]36978[/ATTACH]
[ATTACH=full]36979[/ATTACH]