I finally hit 10k miles after picking up # 733 in mid June. I'm trying to stick to every 5k on the oil unless I track it hard in the summer and feel like it needs it. This time I used my Form-A-Funnel which worked wonders keeping everything clean.
Also installed the Fumoto valve BEFORE draining the oil! ;D
There was some oil and dirt in there, but it's been 5k miles since I had it unbuttoned. I cleaned that up before I started.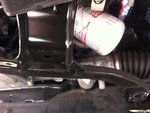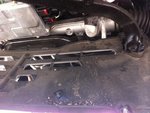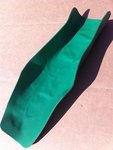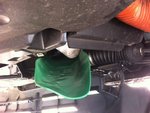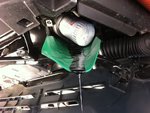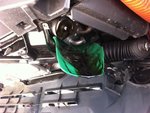 [size=10pt]
A cool anti-drainback feature on the filter. See how it won't settle any lower.[/size]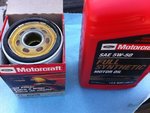 Hook up vacuum to the crank case, remove oil pan plug, install Fumoto.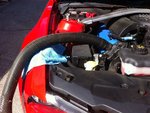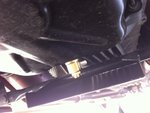 Not much room for the nipple, but it's not needed as you can see.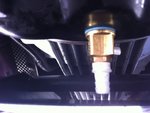 This is the only mess and it's 4 inches wide as it runs out of the kitty litter scoop.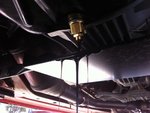 And now out to replace the trans fluid. Using the stock stuff since my trans works incredibly well.