Here's a few photos of my first track day in my Boss at Thunderhill Raceway Park outside Willows CA. I attended the Hooked on Driving event and had a great time (of course). They really ran a tight program and provided a lot of instruction for first timers like me. I got hooked up with a coach that knows how to drive flat out. I got along with him very well and he drove with me all five sessions. He also took me out in his track prepped Z06 and that car can fly.
My Boss ran well and only one car could keep up with me on the straights in my run group. My favorite part of the day was passing a guy driving a new Porsche Carrera GTS, several times, and my coach had taught him the previous day.
My car was mostly stock with DOT 4 fluid, the brake cooling duct kit, and trans cooling scoop. I experienced a bit of brake fade during my last two sessions when I was pushing the car harder so a brake pad upgrade will be in order before my next track day.
Something I never thought I'd do: drive my Boss in the rain on purpose and drive my Boss in the rain at a track event. I'm glad I got that out of the way early. ;D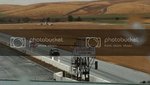 Heading out to the starting grid with my coach.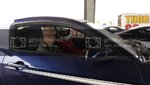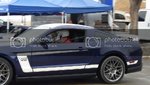 My coach's track prepped Z06 with roll bar, six point harnesses, Stoptech brakes, CCW wheels, and R compound tires. This thing was bad a$$.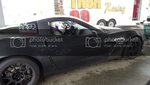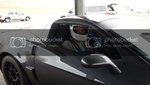 Out on the track when it was dry.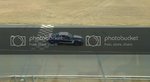 And my pit crew at Subway on our way home.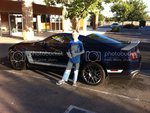 My son's favorite car at the event: a Ferrari F430 Scuderia Spider. Only 499 of these were made. Nice.