Project introduction for TrackMustangsOnline:
Some of you guys that read multiple forums already know our infamous S197 Build Thread. I started writing this in Nov 2010. We have written hundreds of entries in the original build thread here on the Vorshlag forum and in April 2018 we will continue this thread here on TMO. I have a brief summary below but it will make more sense once you
start from the beginning here
. Its a TON of work to port all of those posts over here, so I will just continue on here instead.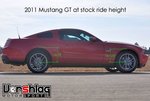 In
August 2010
we received our custom ordered 2011 Mustang GT. This was a Brembo equipped car with some other comfort and convenience options my wife insisted on. She daily drove the car and also raced it with me in SCCA Solo and NASA Time Trial. Over five years we used this car as a test mule for developing Vorshlag products, testing 4 sets of dampers, new wheel sizes from several companies, testing various parts from Whiteline, American Racing Headers, and many more. This car was been autocrossed in many SCCA classes (STX, STU, ESP, CAM and SM) and was runin NASA TT classes including TTB, TTS and TT3. We ran it at TX2K track events, Optima Challenge Qualifiers, Global Time Attack, Goodguys, and too many HPDE events to count.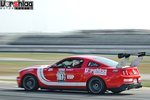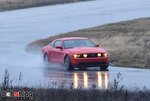 Vorshlag is a suspension design and manufacturing shop, making the world's best camber plates and numerous other items for various modern sports/sporty cars. We previously had this thread on as many as 7 forums, and 1.2M post views, but we have whittled that list down a bit, which I will show in my next post.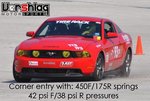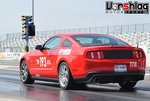 After 18 months of tilting at windmills in STX we threw in the towel and moved to ESP class in May 2012. The upgrade to 315mm R compounds transformed the car and we immediately knew we were in the right autocross class for this car. The power advantage we had in STX could now be utilized, and we spent 4 months developing the car for ESP class and took it to the 2012 Solo Nationals. I placed 4th out of 33 and Amy won ESP-Ladies. The car was still excessively overweight at 3540 pounds, some 300 pounds heavier than the 2nd place ESP S197 Mustang and almost 450 pounds heavier than the 1st place ESP Firebird.

We bought a 2013 GT right after Nationals but due to unstable rules we took both of our S197s out of SCCA classing soon after, and concentrated mainly on NASA Time Trial competition. There we tested tires ranging from 255mm street tires up and up into 345mm Hoosier A7s. We also played with aero changes, suspension tweaking, but kept the 14" Brembo 4 pistons on there for the duration (more about that in my next post).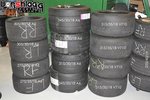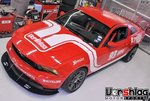 By Summer 2015 we had sold the car to be able to concentrate on other projects, but we have worked on countless customer S197 Mustangs since. Again, there is a LOT of posts and tech we shared over this five years
starting here
and it would be best if you read the earlier posts first... but I will continue to show S197 work we do in this thread here at TMO.
Thanks,[/URL]
Last edited: