Quick update:
Our sales exploded at the beginning of the pandemic and hasn't stopped, and the shop is overfull with customer cars. We also bought another CNC machine and moved an older/slower unit to my other shop during the Fall. This has tied up ALL of my free time to update project build thread.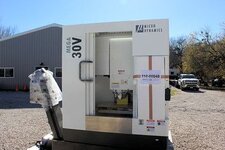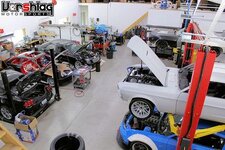 Here's a tease of where we are on #Trigger here...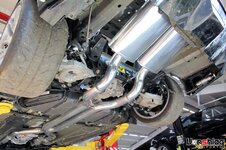 The wildly over-sized (for this little LS engine) dual 3.5" exhaust is completed, ceramic coated, and installed.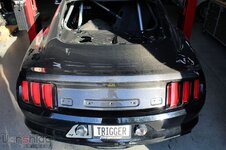 We haven't had time to make the rear "heat shields" and we might change this to be able to vent the hood, as we have a giant diff cooler going in there next.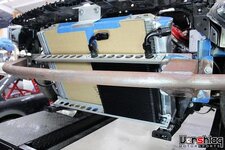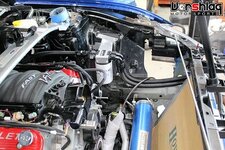 Speaking of coolers - the largest engine oil cooler Derale makes is mounted in front of the giant Howe rolled radiator. And all of the oil and fuel systems are fully plumbed.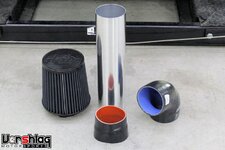 The calcs showing air flow / power / filter size pushed us to this giant K&N dry unit + 4.5" ID tubing. We adapted up from the 102mm throttle body (4.25") to this 4.5" size.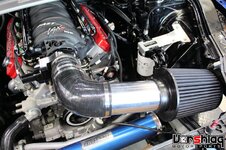 Making the cold air was relatively easy and it will be fed from the corner of the upper grill.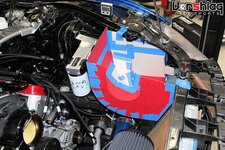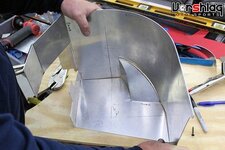 Making the cold air filter box was tricky but it bolts in cleanly and keeps hot air from getting to the filter.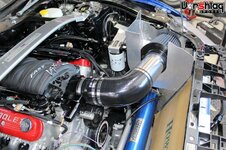 We have most of the car wired and plumbed now, only lack about 40-50 hours of work to fire it up and get it on track. Customers' cars come first so we can only attack this in fits and spurts.
More soon!