Still people that claim summer tires don't flat spot. Even after I posted up this data.
(I am less than a mile away from a 65 MPH highway). Anyway, it''s $100 for the app, might help.
Flat spotted, second order tire vib's over a G.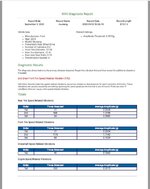 12 miles later. (vibe G's less than 1/10th of what they were cold)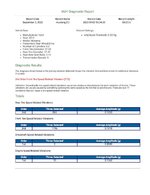 Vibes are so bad when flat spotted, I think the engine/driveline vibes picked up in the first sheet
were not really there, but bleeding over from the entire car vibrating. I have different dia tires front/back, so
it can tell them apart. If your the same dia all the way around, I think it only gives you one number.
Diagnose truck and car vibrations with the NVH for Android app
play.google.com
I initially bought it as I too had a whole car vibration, which turned out to be the stock driveshaft carrier bearing "bushing", after only 10K miles, 14, S197. (which I never suspected, took me a while to find).
http://luxjo.supermotors.net/MUSTANG GT/DRIVESHAFT/CARRIER BEARING BUSHING/20220630_150645.mp4
Last edited: