Today, I saw more than 20 Boss's at the Woodward Dream cruise, most of them at Mustang Alley at 9 Mile Road and Woodward. I had a chance to take some pictures.
Both views of 9 Mile Road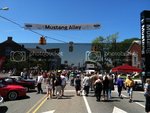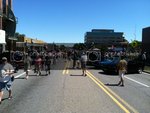 Ford Motor Company had these two Boss's on display. The GHIG on the left is the same one I saw back in April, PP0002. The SBY LS on the right is PP002.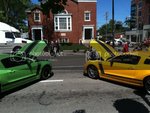 Check out the engine and the hood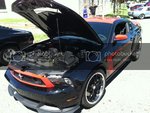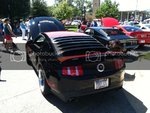 A pair of LS's
A LS without the side stripes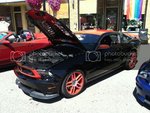 Not a Boss, but pretty cool. I don't think it's a real Cobra Jet, it had a VIN on the dash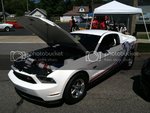 Here's the rest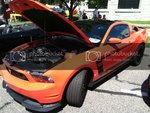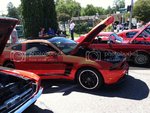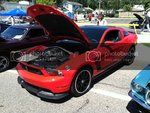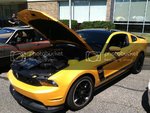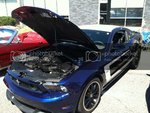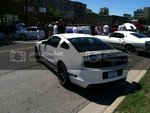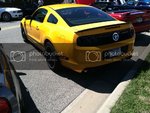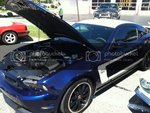 Here's another pic of the Boss LS raffle car