Thanks again Mark for all your updates.
So I've had the car a few months now and have really enjoyed it just turned 6,000 miles the other day. Here is my story:
January 30th the order was placed with Ford a couple weeks later the vehicle confirmation notice: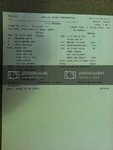 My car was a Q2 build.
April 19th I received my VIN number and the car was scheduled to be built the week of April 30th.
April 23rd the car was scheduled to be built on May 3rd.
April 29th the window sticker showed up on Fords web site: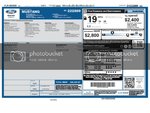 May 3rd the car was produced and sent to the shipping holding yard.
May 13th it was moved from the holding yard to the rail yard.
May 14th it was put on Ramp 4G ready to be loaded on a rail car.
May 15th it was loaded into rail car #ETTX802681 Norfolk Southern Rail.
May 17th the train arrived at it's first mixing facility in Ohio: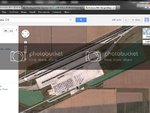 May 18th the train arrived at the second mixing facility in NY: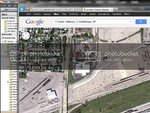 May 21st car was removed from the train and dropped off at the holding lot in Ayer, MA. Here it waits for a full truck to be delivered to the dealer.
May 22nd car was delivered to the dealer:
May 24th I took delivery. Just in time for the YuppieRally, this was a charity event to the Tail of the Dragon.
First mod was clearbra and decals for rally: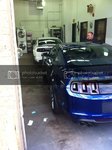 Rally start: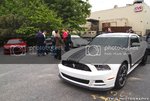 Car was flawless on the rally and made me really like it. 2500+ miles in 5 days.
So far only a couple of mods done. First was addressing the steering wheel, sent my stocker out to be re-did it came out amazing: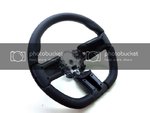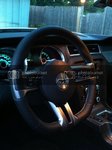 Lowered a little with BMR springs: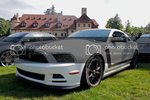 Changed wheels to Forgestar CF5s in matte black: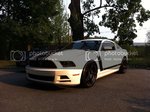 and that is the story of my boss.