56
20
Exp. Type

HPDE
Exp. Level

3-5 Years
I was able to secure one of a few GT4 carbon fiber hoods now being released by Trufiber.
Initial impressions are that the hood is exceptionally lightweight, I had initial contemplated going with the fiberglass unit, but the weight appeared to be substantially more over stock given information on the website and figured well why not.
Fitment as well has been pretty good. Just normal shimming and small mods needed.
Still contemplating whether to paint the unit or possibly clear vinyl the whole thing for minor-moderate road rock protection.
Will require relocating the windshield wiper squirters onto the arms.
I have a couple of "minor observations" but waiting for TF to follow up to see what they say.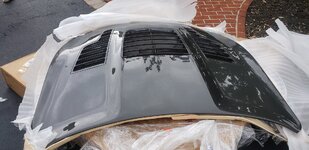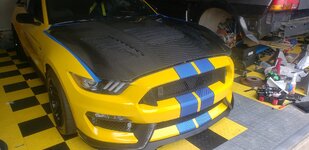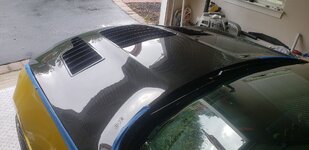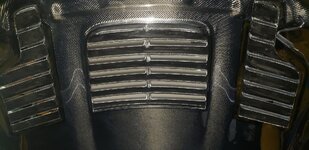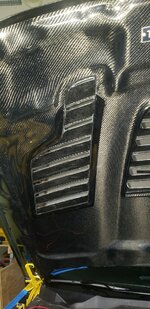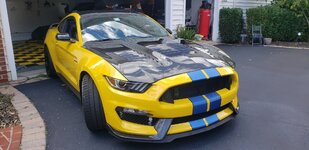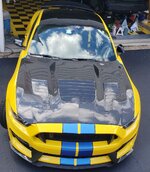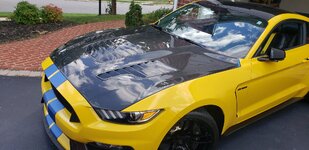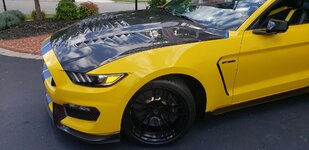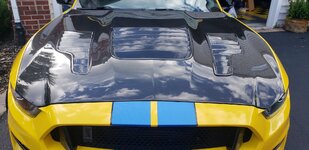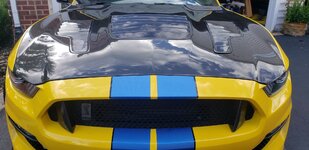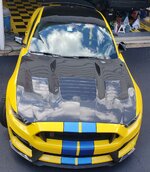 Last edited: