I talked to several of the tire manufacturers and found out some scoop on a few tires:
Hankook R-S3's
The R-S3 UHP tire is due for an update and should be available through Tire Rack this Spring. The new model number is not yet available, it will be changing (R-S4?), but one of the biggest complaints has been it's wet performance. By using new compounds they have improved wet grip by 20% while maintaining the current level of dry grip. There will be more sizes becoming available too.
Pirelli Trofeo R
This R Comp tire is available in sizes for our cars in 19". It should be significantly better than the Corsas that came stock on the LS cars and is the stock tire on the new Camaro Z/28. The rep I spoke to stated that GM is using all of his inventory. I asked him how does this tire compare to the Corsas and he said the "Corsa is a street tire that can be used on the track and the Trofeo is a track tire that can be used on the street". Price is about the same as the Corsas. The inventory build has been slow and will remain so. If anyone is serious about buying these tires send me a PM and I might be able to help.
Nitto NT01
Nothing really new to report as many already know this R Comp 305/35/18 became available earlier this year. This tire should continue in production for a few more years. The 555R II could be fazed out soon. It's an old tire design and the NT01 has better dry grip and last a touch longer anyway. Nitto is owned by Toyo and the rep told me Toyo is putting pressure on them to become more like Toyo. Boo.
Toyo Proxes RR
This is a brand new R Comp tire aimed directly at the Hoosier R6. Sizing is limited at this time but more sizes should be available this Spring. Currently they only have a 275/35/18 that works on our cars and is a NASA approved tire for certain classes. This tire has a wear rating of 40.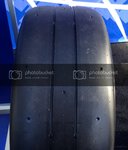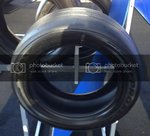 Continental ContiForceContact
This is a new UHP tire from Continental and they were making a big deal about it. It's designed specifically for HDPE's with current Porsche fitment. More sizes should be available soon.
http://www.continental-tires.com/www/tires_de_en/themes/car-tires/summer-tires/contiforcecontact.html?page=3
http://www.
tirerack.com
/tires/tires.jsp?tireMake=Continental&tireModel=ContiForceContact&sidewall=Blackwall&partnum=03ZR9CFCXL&tab=Specs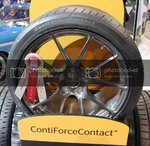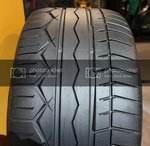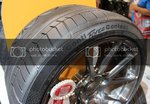 The Continental Tire models were also very happy about the new tire.