This past weekend I went on a mini vacation with some friends up to Great Breton Nova Scotia to drive something called the Cabot Trail. This turned into the most amazing driving experience I've ever had. The Trail itself is 185 miles and completes a loop around the northern tip of Great Breton Island, most is in a National Park. (now I don't really take pictures so most or all are borrowed from others on the run)
The route: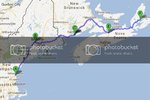 C and F are hotel locations B and E were gas stops (we figured 200 miles in between gas stops would be safe for all cars)
Starting at the NH rest area:
Cas were:
Boss 302
LRP M3
BMW 135
BMW 850ci
Audi R8 v10 x2
Audi S4
Lotus Elise
Ferrari 360
Porsche 996tt
Porsche Cayman
VW GTI
Pit stop at a strange restaurant after a great drive on rt9 in Northern Maine.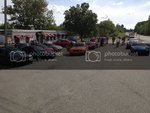 Taking over the gas station: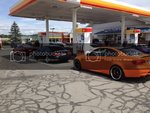 Crossed the border that day and made it to a very nice hotel in St. John for the night. Lots of beer and stories of the day at the hotel bar that night.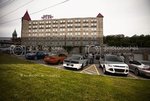 They also reserved some awesome parking spots underground for us that night: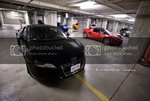 The next morning we were off to our Hotel in Beddeck Nova Scotia for 2 nights to run the Cabot the following day. Just the roads up there were a lot of fun no traffic no police just great roads and fun driving: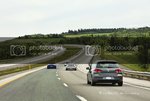 Again some beers in the hotel pub and even more stories that night then off to the Cabot the following day: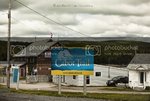 Words cannot describe this road light traffic amazing scenery and a ton of fun to drive.
lots of stops at these amazing vistas (you can see the road snaking along in the distance of this one: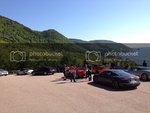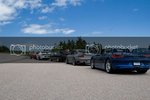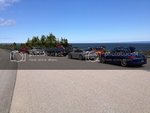 a little cool down for the boss after a strong up hill / mountain run: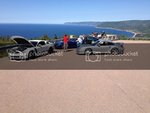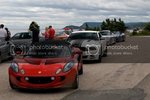 some of the amazing coast line: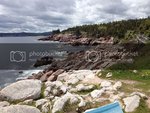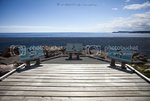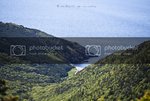 We found this amazing lunch stop just called the Chowder Shack, best seafood I've ever had or seen. The line up at lunch: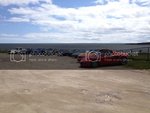 amazing boss shot: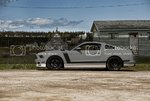 This trip was nothing short of amazing. I cannot even describe how epic this road was and the area was I was totally blow away by everything. Total mies for me were around 1900, I did a Tail of the Dragon trip with this group last year and this was far and away better.
I did manage to kill every bug in Canada: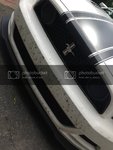 but she's all detailed and back to normal again: