November 3, 2020:
Monday morning was a roller coaster! Our newest team member had something in life come up and couldn't come back, so we were back to square one - looking for help in the shop. Myles had a suggestion, I called the guy up by 9:30 am, he came by for an interview and TIG welding test at 2:30 pm. That night he was hired, and today is his first day! Nothing ever happens this fast, especially during a pandemic and in the middle of a presidential election!?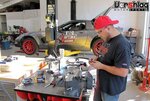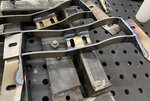 Welcome to the Vorshlag team, Zach Taulbee! (above) We will use his diverse experience (fabrication, engineering, CNC, and more) to help us catch up on customer car work, progress some of the shop builds, new parts development, and more. On his first day he has already worked on 3 different customer cars!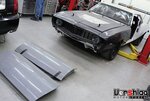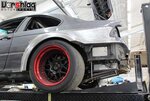 Over the coming weeks look for more car build work to get knocked out in the shop with Brad, Zach and sometimes even Myles.
---
One of the biggest challenges in a working shop is keeping tools and supplies organized, near where they are used, and easy to find. Brad the Builder has been wrapping up construction and now the shop layout has changed - so he spent the day re-organizing the various "Sushi Carts" in the shop.We have 5 or 6 of these big rolling tool carts with bamboo wood tops, like in a hibachi or sushi joint, and years ago we just started calling these Sushi Carts.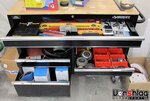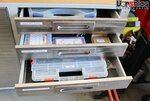 Lots of new stainless hardware, roll cage related tools, and welding consumables that arrived now have a new home in labeled drawers located in carts near the appropriate work areas. Some equipment is getting moved around to better suit our workflow and associated tools.
---
Chris Ramey takes the win! OUSCI winner and the $25K purse! Way to go!!! #C4FTW #HPR468 #TAMSCC #DriveOptima #BecauseStreetcar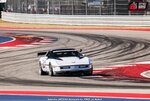 Vorshlag supplied Chris with custom MCS dampers and HPR built the 468" LS7 that powers this car. To win overall in OUSCI in a GTV car is quit a feat!
---
That's What's Up!