Because racecar.
Moderator
TALK AMONGST YASELVES! I'LL GIVE YOU A TOPIC! GT500s ARE WAY MORE POTENT ON THE ROAD COURSE THAN REVIEWS WOULD HAVE YOU BELIEVE. DISCUSS!!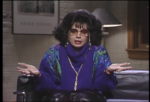 Here is the 2013-2014 SVT GT500 Mustang doing the Nurburgring about 2 seconds slower (on stock street tires) than Chevrolet's new monster Z/28 Camaro (on stock race tires). 2 seconds over ~13 miles...hmmmm
On equal tires I'll bet these cars (GT500 & Z/28) are a lot closer than Chevy would like; this bests the supposed rival ZL1's time of 7:41 and change.
Video pilfered (obviously) from SVTPerformance.com
[youtube]http://youtu.be/5hiSgO7Jq3I[/youtube]