I bought a 2013 black Laguna Seca, #460, from Bad Boss 302.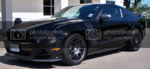 Great car! I have only driven it 2 times since I trailered it home from Dallas. The original wheels and tires came with the car - the tires on the Ford Racing wheels in the pic are more "street friendly".
Thanks again David for the easy transaction!
I currently own a 2005 Roush Mustang which is track prepped AND is FOR SALE!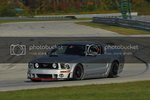 Sold my Cobra R to buy the Boss LS.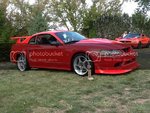 Also own a 66 convertible Mustang, 289, auto, and currently (and slowly) restoring it.........
So far I have found very useful information on the forums here. Looking into the CoolTech roll bar and towhooks.