Race Proven, Street Approved
Supporting Vendor
648
993
Exp. Type

Time Attack
Exp. Level

5-10 Years

Over the years APEX has accumulated a number of wheels that aren't suitable for sale at full price. These wheels have a minor aesthetic imperfection only, all wheels function perfectly. All of our blemished wheels are new, unused, with their structural warranty from APEX intact. All of these wheels are all available at discount pricing. You can find a list of all currently available wheels and prices by using the following link to view our Google spreadsheet.
---> CLICK HERE FOR APEX WHEEL SPREADSHEET <---
The list includes a description of the wheel's condition. Our standards are high, so most blemishes are minor or even undetectable in some instances at more than arm's length away from the wheel.
How to Buy:
The only way to purchase these wheels is by contacting the following email address:
[email protected]
.
Please do NOT call or Private Message us for these wheels
. These are being sold by Joe our Warehouse Manager. Our regular sales staff cannot facilitate these transactions. Payment can be made by credit card or paypal.
Blemish description Examples:
Paint Pop:
These are ballpoint pen-tip sized dots. Having a few pops is common on wheels and other painted parts, both aftermarket and OEM. If we flagged a wheel for this issue it was because there were multiple pops in one area or it was in a more prominent location. These are almost unnoticeable beyond arms length away, even less noticeable when they're on a car and you're not looking directly at the face of the wheel.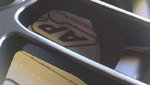 Hair in Paint:
A hair or other particle landed in the paint prior to drying. These marks are usually 2-4mm long. They are very minor. Also not noticeable from beyond an arm's length away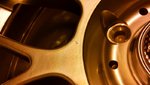 Dimple:
Not caused by paint popping during the heating process. These are larger depressions in the face (still usually 1-2 millimeters in size).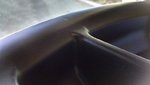 Line in spoke:
A machining blemish, a very slight indent enough to catch the light slightly differently is on one of the spokes. It can barely be felt. This issue happened to a number of wheels from the same production run.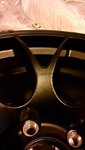 Last edited: