Because racecar.
Moderator
Ordered this December 2nd of last year. Just arrived at the dealer Saturday morning. Paid MSRP...no deals to be had on this car unless you own a dealership.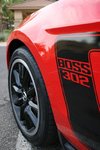 #1241 of 3250 for the 2012 MY.
First thing after leaving the dealer I stopped at a friend's house and pulled the restrictor plates out of the side pipes, thing sounds MEAN. I have a set of mufflers in the garage already waiting to replace the stockers.
Then we broke her in with a 250mi round trip drive to Prescott AZ up the AZ 89, one of the most scenic drives in the country.
She pulls like a freight train all the way to the rev limiter at 7500 rpm. Clutch is way lighter than in my '06. Recaro seats are super-comfortable and supportive.
Pics: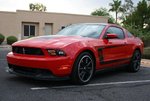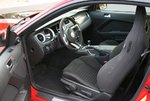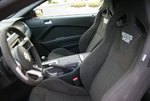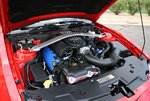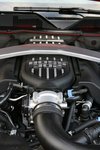 Gauge sweep @ startup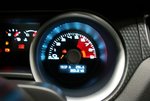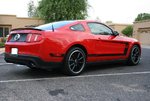 That same night (yesterday) the passenger rear tire went massively flat. Found a piece of a razorblade in the tread. Don't know if I got slashed or just dumb luck but the car is sitting in my garage on jackstands until I can get a replacement tire
Not able to be patched so I can't even drive around on the original one in the meantime
285/35/19 P-Zero lists around $475, btw.
Can't wait to get her back on the road (but more importantly, to the track), however
Also installed the Roush mufflers (scared my dogs upon revs), locking gas cap, and K&N last night during the downtime