601
600
Exp. Type

Autocross
Exp. Level

10-20 Years
In the next installment of the Budget Track Beater saga; I picked up a couple new tires for spares, changed the oil, made a mount for the transponder, and test fitted the other set of wheels on the car.
At almost the last minute I came to the realization that I didn't have a spare for the car so jumped on Tire Rack and ordered a pair of the Firestone Firehawk Indy 500's. Based on what I've read these should make a pretty good dual purpose tire. They aren't going to be that fast but they should last awhile and have good street manners considering I have to drive 2hrs to the track.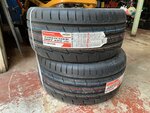 These are mounted on the 18x10's performance pack replica wheels. I'll order two more in a couple weeks. These are mainly just my emergency plan in case I cord a tire at the track, I'll still be able to drive home. Eventually these will be the main wheels on the car and I'll save the 315's for time trials and autocross.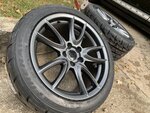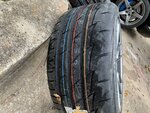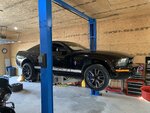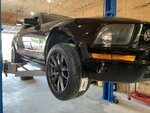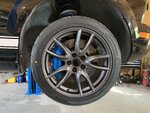 The extra height on these gets rid of the fender gap, almost as tall as OEM.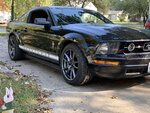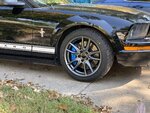 This is what I came up with for the transponder mount. Just a simple L-bracket made out of some scraps that attaches to the license plate mounting holes.