I am looking to gain some insight into OTR intakes, their issues in regards of MAFs and everyone's experience with them in road racing.
Issues that have been brought up were the turbulences inside the intake pipe can mess with the MAF and can lean out the tune. Concerns about motor health were voiced by multiple individuals.
I tilted my radiator and this certainly looks like an attractive opportunity to optimize post-rad air flow and allow for lower AITs.
Dream setup:
K&N Engineering Ford Mustang RTR using a MAP sensor: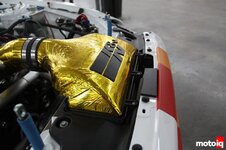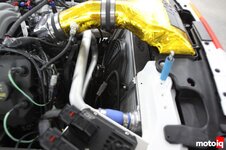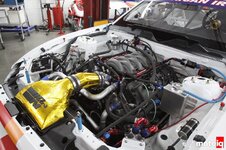 Drag Race setups using MAFs.