The previous owner of my 2013 LS installed the rear seat shoulder belt. The install was not the best. Both of the fasteners at the base of the main cover were missing and the two at the top didn't match. I know what the one at the top is but with both of the bottom ones missing I'm not sure.
Here's the hole I need to fill.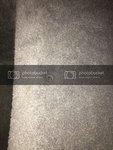 Is this the correct fastener?
If not does anyone have a picture of what should be there?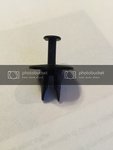 This is what was in the other upper hole.