I'm starting a new thread for anybody else trying to decide on a tire/wheel combination. I originally wanted to go with 18x11" wheels all the way around running 315's but the wheels I wanted were on backorder for two months and I was concerned with rub.
So for now I ended up going with SVE wheels from LateModelRestoration. THe offsets are 43mm.
The closest thing to rubbing up front is the swaybar mounting bolt as you can see in the picture.
I went with the 30 in height to lower the car. I didn't measure before or after but I had to build ramps for the splitter to clear my trailer ramp. Also, the bolts for the side pipes actually hit while going into the trailer over the door, trailer floor transition so I had to modify those. (I suggest everyone check these because if those bolts catch on anything at speed, it wouldn't be a good thing.
Here are some pix.
Front strut clearance.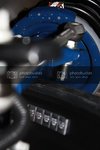 Spring perch clearance (I measured 2 1/4")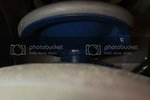 Side View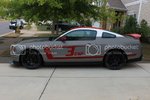 View of the trailer I use when I talk about clearance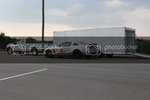 Front View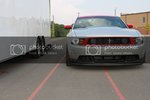 Everything seems to fit and work nicely. I took the car to an empty parking lot and made several sharp turns at speed without any signs of rub anywhere.