What could be more patriotic than buying a Boss 302 on Independence Day!
Hello, I've decided to sell my 2012 Boss 302 LS. I'll try to list all the details but please hit me up with any questions. Car has a clean title and is located in the San Francisco Bay Area, California. Asking $35K OBO. This is a private party sale.
2012 Boss 302 LS #537
9,311 miles (I am second owner and purchased the car with 2400 miles on it)
VIN # 1ZVBP8CU1C5251776
All original accessories including owners kit and car cover (Even the driving school invitation is included!)
Red key included and Trackey is activated
BMR springs, BMR pan hard bar, and BMR lower control arms (Original suspension parts included)
Blowfish Racing front tow hook
Original wheels included with original tires removed at 2400 miles and in fantastic condition
Currently on RTR Tech 7 wheels with Nitto Invo tires (minor curb rash on one wheel)
Includes a set of Apex 18x10 EC-7 Anthracite wheels with Achilles track tires (used for 2 track days)
LS splitter installed- base splitter included
LS brake ducts installed
LS trans cooler installed
OEM pads and G-loc track pads included
MGW red Boss 302 shifter knob installed (original knob included)
Shorty antenna installed (original antenna included)
5 coats of Ceramic Pro 9H professionally applied with transferrable lifetime warranty
2013 LED taillights installed (original taillights included)
New battery installed by San Leandro Ford
Oil cooler replaced by San Leandro Ford when it acquired a small leak
Air bag recall performed at San Leandro Ford
I have tracked the car about 8 times at laguna Seca and Thunder hill. I am in the beginner group so the car was not pushed too hard. I had my local Ford dealer change the oil after every other track day, except once when I did it myself. All dealership records included. The car is in beautiful condition but has a couple of small blemishes on the front end from use. The interior is pretty much perfect. The car is amazing and I hope to find someone who can appreciate and enjoy it as I have. Please let me know if you are interested. You can contact me at :
[email protected]
Thanks!
Jeff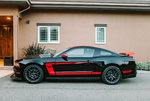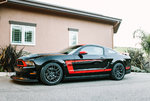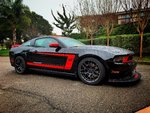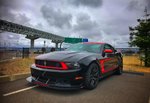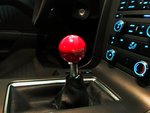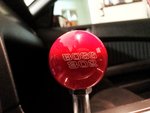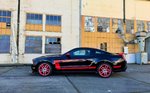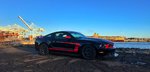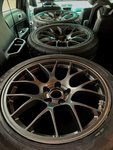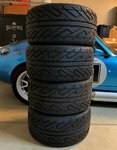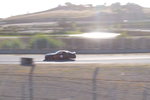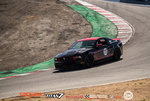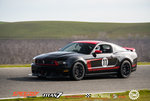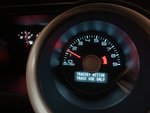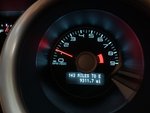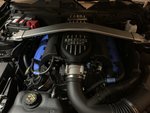 Last edited: