Back from 3 days at Buttonwillow, lots of track time, high temperatures, part failures, and escaped without any major incidents, which was nice.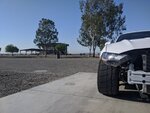 Went up Thursday night because it's a 5 or so hour drive with a fuel and food stop along the way, and tried to start things off fresh and rested. It was real nice having the track to mostly myself, allowing me to really feel the grip and try some various approaches but given the price tag, I wonder if I'd do it again. As they didn't have any timing running, I was having to rely on Track Addict, which in my pants, somehow was useless on half the time, either swept over to segment mode, or the GPS detection of the start/finish was off. The GoPro Hero 8 Black is in some sort of funk, as it says the GPS is on, but both Quik and Race Render are acting all silly, so nothing super helpful there. Yet. Had some real terrible time handling some sections, and a really strange near miss that had done more than throw me for a loop.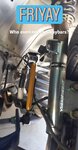 Went over to 7's Only and hung out with Tom and of all the crazy sizes they have for jamb nuts, just my luck, they didn't have any of the 7/16 right handed ones that I've donated to the track. The heat certainly stays on the track, with most days being 103-105 past track close, hard to really get some good times, especially as the Nitto NT01's were getting down to the last 2/32" dimple.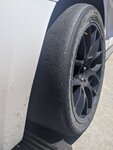 Saturday had me sitting somewhat consistent at 2 flat, and as the heat increased and day went on, I was slipping another half second or so, but started playing with the MCS 2-way compression and think I've got it where I want it. Most people felt like they were 3-5 seconds off their usual pace, which felt about right. TMO had a good showing out there, got to put some faces to names, and with most of us in the Red and Black groups, had some fun lead/follow sessions.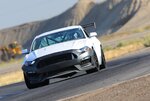 Not sure how much longer the cheap Chinese MP Concepts front bumper has in it. The lower grille has fallen off somewhere, the top grille barely connects, and now the side clips are wearing thin. I guess you get what you pay for, but shame that the GT350 and GT500 both have the 15-17 hood, fender, and fascia design. Since I'm going to start blocking things off and working on aero, I guess I might as well make the switch.
Hopefully San Bern doesn't get in the way of Auto Club in a few weeks, because it's been far too long for some of us, and on a power track like that, can't wait to see what this thing can hit. In the ol' 19, I'd hit 7/8 at 115-120 and 145 in the straight, I'll definitely put some more on the straight, but don't know if I have enough balls or pants to take 7/8 much too much faster than that.
Last edited: