S197 AND S550 AXLES AND FLUID TEMP ISSUES ARE VERY DIFFERENT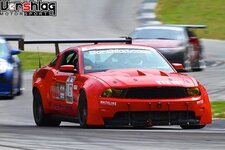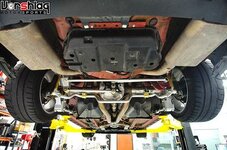 We have seen high diff temps in S197 (non-Torsen diffs) solid axle cars as well as S550 Mustangs with IRS. But each comes from different reasons, and almost ZERO of this has to do with exhaust routing / proximity.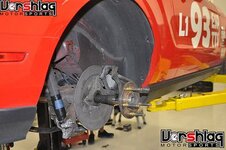 After burning up the axles seals and outer bearings in our S197 Mustang (TWICE) after just cooking the fluid, then after rebuilding the TracLok clutch style diff a few times, we finally moved to a Torsen T2R. differential.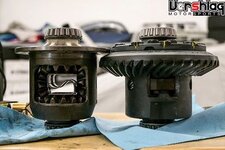 ALL of the high fluid temp issues went away in our S197 after that differential change. We ran it like this for another 3 seasons and never had high diff temps, diff wear, or axle seal failure. The diff fluid catch can also wasn't getting chock full of vaporized fluid anymore - the issues just went away.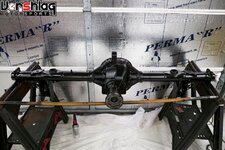 This is because CLUTCH style differentials SHEER the diff fluid and cause large amounts of heat. Normally the solid axle housing is a big
radiator
that can shed this heat, but with big Hoosiers and lots of abuse that can easily be overwhelmed - until you switch to a differential that isn't sheering the fluid as badly. So not normally necessary to add a diff cooler to an S197.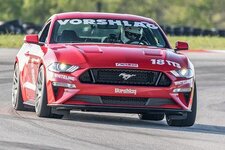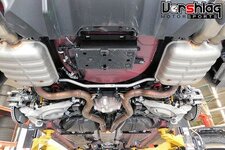 The
S550 generation
almost always has issues with high diff fluid heat (except those with the factory coolers), but it is from a completely different situation. As an Independent Rear Suspension it only has a small fraction of the surface area. The S197 has about 250 pounds of axle housing + internals whereas the S550 has about an 18 pound aluminum or 40 pound steel cast diff housing to shed that same heat - or more - as the S197.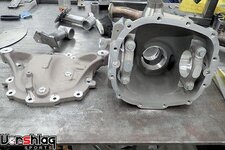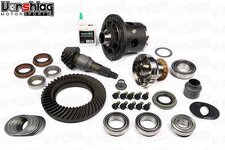 Power plays a part, too. My gen3 Coyote 2018 GT made 60 more horsepower at the wheels (440 whp) vs the Gen1 Coyote in my 2011 GT (380 whp). So the extra horsepower wasn't helping, neither was the fact that my base model GT came with a clutch style differential.
We saw enormous amounts of heat from diff fluid (after we added a sensor and gauge) on our 2018 S550 Mustang and had to make a big change. So we went to an Auburn diff + added a diff cooler.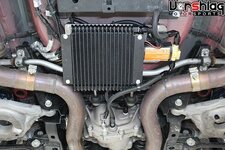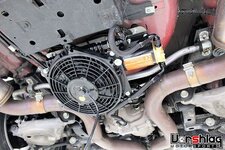 We built our own diff cooler (but don't sell one - so I have no reason to push this monetarily) and went through a few iterations before we settled on a setup that worked effectively. It took a decent sized heat exchanger, a pump, and then a fan to create the biggest temp delta. That system running would keep the diff fluid temps under 200F, and it wasn't pegging the 300F gauge we eventually swapped to (the 250F gauge was pegged after only a couple of laps at a track like COTA).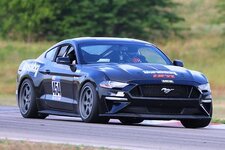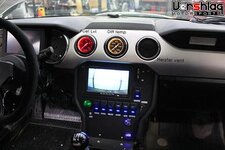 With my latest S550 that makes 630 whp we are using the exact same aluminum S550 housing, 4.09:1 gearing, and Auburn diff + but a bigger diff cooler. The diff temps climb quickly if I forget to turn the pump/fan on, but drop within seconds as fluid starts to circulate. With the fan on it never exceeds 180F during longer stints.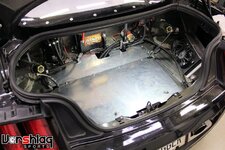 So long story short:
S197 Mustangs rarely have to worry about diff fluid heat, esp. once you go to a non-clutch style diff.
Virtually ALL S550 Mustangs suffer from diff fluid heat issues on track, so use a GT350/500/Mach I style cooler or an aftermarket + a Torsen style diff.
And that's my two cents...