basic and well known psychic
Please post yours, just starting the thread with my
Braille B2015
install and to highlight some of the minor issues I had. I used their
FRP bracket with 8" J hooks
, and some
reflective battery insulation
from Jeg's.
Before getting started, checked the voltage of the new battery:
Card inside said 13.07V and mfg. date of 11/14/17 so I would have been fine with anything above 12.7 or so.
Plugged in the cigarette adapter and hooked it up to the charger: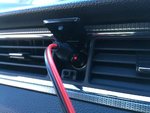 Hooked up the charger on 13.6V power supply mode: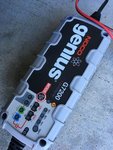 Not needed to change the battery, but good to use if you don't want to clear the KAM and maybe presets and any other stored data.
Positive terminal came off easily, but the negative side looked like the clamp had really dug into the post. Enough so that prying it off took this ring of lead with it: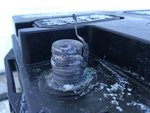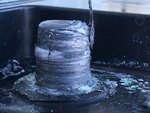 Insulated the new battery: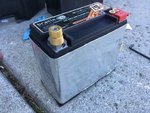 Initially I was going to align the clamp on the negative terminal side and re-use the OEM strap shortened for a snug fit: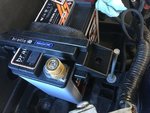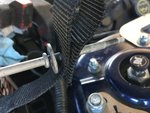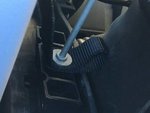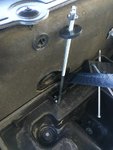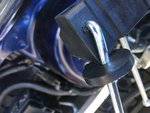 THEN I STRIPPED THE SPRING NUT WITH THE LONG TIE-DOWN BOLT.
So I abandoned the strap and drilled the other side of the tray for the J-bolts.
Installed: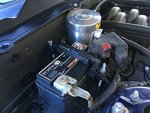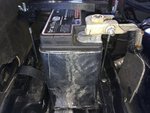 Checking the charge (still through the cigarette port):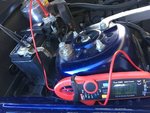 I thought I should switch over to the charger pigtail...
CRAP!
Forgot to put that in too!

Attached the positive lug here: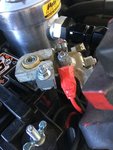 Negative lug under the nut for the terminal clamp: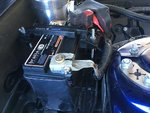 Charging port zip tied and plugged: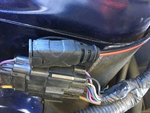 I was putting everything away and I saw these: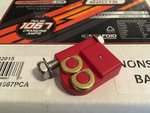 And then I realized I could have put the pigtail on the side terminal screw location using these spacers and screws to better hide it. The pigtail would just go with the battery, if you needed to pull it out anyway.
CRAP, CRAP, CRAP!
That would have made more sense.
At that point I was too hangry to bother with changing it, and I already trimmed the positive side rubber cover for the lug. I guess that's where it'll go when I get around to changing the one on the Boss.